Home
News Page
Recent News
9/9/09
Melbourne

8/25/08
Pennsylvania

8/24/08
Singapore

10/18/07
Singapore

10/11/07
Amma's Mother

5/30/06
Paris Mandram
Old News
2005
2004
2003
2002
2001
2000
1999
1998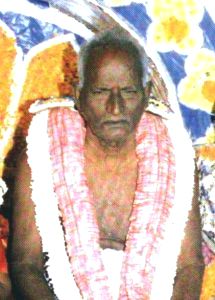 Sakthi Gopal Naikar, the father of Bangaru Adigalar has passed away.

He was the first person to hear the oracle by Goddess Adhiparasakthi. The donation of much of his land and his financial support enabled our temple to be established. The temple is situated on what used to be their family land. He was president for the trust and was much loved and respected by all. He was a quiet pillar of strength and will be missed very much.

Sakthi Gopal Naikar was married to Sakthi Meenakshi. They had three children: A son, Sakthi Kalidasan, a daughter, Sakthi VaraLakshmi, and our beloved Guru, Bangaru Adigalar.